Pushing Daisies
is such a bittersweet, lovely show. It's based on the premise that Ned has the gift of life, literally - with one touch, he can bring someone back to life. But the second touch is fatal. This becomes handy solving murders, working with his friend Emerson, P.I. to bring victims back to life to ask them the circumstances of their death. This, however, becomes somewhat problematic when he brings back the love of his life, Chuck, who he he lives and works with but cannot touch in any way.
It's fun and dramatic and over the top and there's a terrific love triangle, not to mention several secrets about Chuck.
Plus, Ned is really cute.
Weeds is one of my new absolute favourite shows. I'll admit I was skeptical of a show about dealing in the suburbs, but it's original, witty, and doesn't take itself seriously.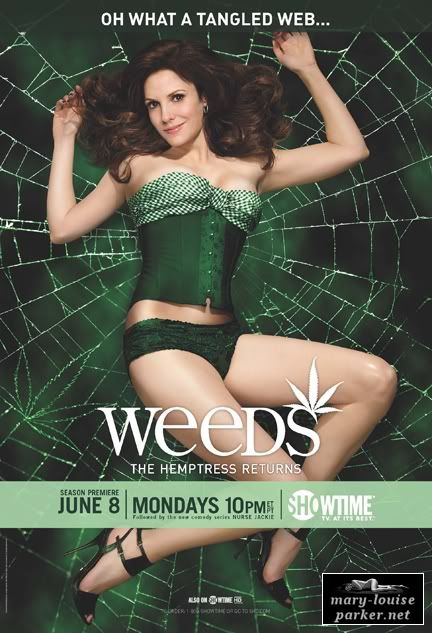 This is not, thankfully,
Desperate Housewives
. Sure, everyone may be screwing everyone else, but it's a mostly plausible plot about a housewife, Nancy, who needs to support herself and her two kids after her husband suddenly up and dies of a heart attack (in the first episode, no less.)
Finally,
How I Met Your Mother
, which I was also fairly disdainful of, but since watching a few episodes on the plane, am now gagging to watch.
Jason Segel is as fresh and amusing as he was in
Forgetting Sarah Marshall
(a movie I surprisingly enjoyed). It's a show about relationships, hook ups, friendship, the boundaries of these and, mostly, their exploits with women.
I know. I watch a lot of tv. But, as Eric VdW once famously said, "who watches tv on a tv anymore?"
x
JAG